Corporate Responsibility and Community Outreach
As a diversified real estate services organization, we recognize the impact we have on local communities. Our commitment to corporate responsibility is fundamental to our mission to strengthen neighborhoods, create job opportunities, and improve standards of living through real estate investing. The Atlantis Organization is dedicated to growth in socially responsible ways that strengthen communities across the country.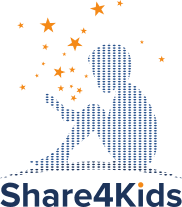 Share4Kids is a not for profit charitable organization started by the founders of Sharestates.com Radni Davoodi, Allen Shayanfekr, Michael Ramin and Raymond Y. Davoodi along with Chief of Staff Marie Rizk, for the purpose of consolidating funds to be used for charitable purposes. The Share4Kids mission is to make donations to other charitable organizations and individuals that support children's care, including cancer research and other illnesses. Beneficiaries of Share4Kids charitable contributions include: Sunrise Day Camp, Friendship Circle, St. Mary's Hospital, Alpha School, Jewish Children's Museum, and Jewish National Fund.
EMAIL

marie@share4kids.org